I have mainly worked with the following Kosher certification bodies
OU (Orthodox Union, USA)
B.D.Z – Badatz Edah HaChareidis (Orthodox Council of Jerusalem, Israel)
Badatz Mehadrin (Israel)
and the following Halal certification bodies
IFANCA (Islamic Food and Nutrition Council of America, USA)
HFCE (Halal Food Council of Europe, Belgium)
HQC (Halal Quality Control, Germany)
Halal Control (Germany)
HFA (Halal Food Authority, UK)
ISA (Islamic Services of America, US)
MUI (Majelis Ulama Indonesia, Indonesia)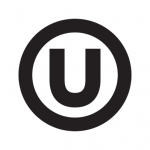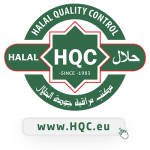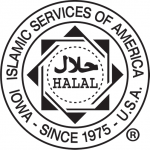 I am not an agent for any certification body. Even though I can assist in the certification process, actual certification can only be provided by the certification bodies.
Jes Knudsen has worked in Global Quality since 2000, where I first have been his direct manager from 2010 and later heading up the Global Quality area with quality responsibility for all production sites. Jes Knudsen has worked in many fields within quality management, but his primary responsibility has been global Kosher/Halal coordination. He has always been very good at understanding the requirements from various Kosher and Halal certification bodies, interpreting what these requirements mean to Novozymes, finding the most efficient way to comply and implementing this in Novozymes' global quality management system. He also has a talent for communicating the Kosher/Halal requirements to all relevant functions within Novozymes, through presentations, training sessions and procedures.
Jes Knudsen has continuously monitored the global acceptance of various certification bodies and several times adjusted Novozymes' certification portfolio to ensure that certified products could always be sold in the relevant markets.
Prior to working in Global Quality, Jes Knudsen worked in several functions within Novozymes' production, in Denmark and abroad. This practical background has been very useful in his work with evaluating how Kosher and Halal requirements are best implemented and complied with.
In general, he is very professional and responsible, and always delivers the agreed quality at the agreed time. He works in a very systematic and structured way and is good at managing the details while still keeping the bigger picture in mind.
I have truly appreciated working with Jes Knudsen. When giving him an assignment, I have always been certain that the task would be solved the best way possible to ensure compliance for all facilities globally. Jes Knudsen is excellent at collaborating with all stakeholders externally as well as internally. In addition, he has an extraordinary broad knowledge from his numerous assignments as well as his personal trade as being curious. On a more personal note, it has surprised me, again and again, how Jes Knudsen also has managed to use his good sense of humor to solve and facilitate sometimes very complex dilemmas within Kosher and Halal. I can only give Jes Knudsen my warmest recommendation.
Tina Charlotte Guldberg
Senior Director, Global Quality, Novozymes A/S
Jes Knudsen was in charge of kosher compliance at Novozymes and my direct kosher contact for many years. Jes is extremely talented and has a wonderful intellectual curiosity, which he used to understand all that he could about kosher regulations, to ensure that Novozymes kosher program was managed meticulously.
The enzyme industry has many complexities to it, in regards to kosher ingredients, whereas certain ingredients can be accepted under only under certain conditions or percentages. In addition, Passover and chometz free certification is needed for many products, over and above standard kosher status, which impose additional ingredient requirements, with its own set of complexities. There are additional complexities with mixed plant situations, such as kosher/non kosher, or when Passover and non Passover productions are done in the same facility, which leads to issues of common equipment, common steam and cooling water issues.
Jes had a wonderful grasp of all these complexities and as a great learner, with a wonderful memory, was able to anticipate what would be a concern, before the OU brought it up. And if we ever almost missed something, Jes with his wonderful integrity, would remind us! Of course, he challenged us, when he thought something seemed inconsistent, but was ready to learn and incorporate another level of kosher understanding, when the explanation was provided.
Jes was meticulous in ensuring that all ingredient requirements were followed, based on our schedule A list of approved ingredients. He worked to ensure that Novozymes purchasing and receiving system was integrated with our schedule A listing, which was a challenge at times, with the different terminologies used sometimes, for the same ingredients. Jes also developed a good understanding of the intricacies of different kosher certificates, and also developed an understanding of working with kosher customers, that had special additional kosher requirements.
Rabbi Menachem Adler
Rabbinical Coordinator, OU (Orthodox Union)
Indeed I was always impressed by Jes Knudsen's broad experience and comprehensive expertise on all aspects relating to Kosher. It was gained in so many years of dedicated work and by the very close relationships he maintained with top Kosher specialties and Rabbis.
He is a unique resource and a fountain of knowledge that anyone in the Food related industries will be happy to learn about.
Rabbi Pinchas Binder
Director at B.D.Z - Badatz Edah HaChareidis (Orthodox Council of Jerusalem)
Ever since we met, I have found Mr. Knudsen to be a person of high integrity, professionalism, and complete dedication to ensuring the highest quality in Novozymes products. I consider him a friend who is warm and caring. As a quality control professional, he stands amongst the best in his profession. With Jes at the helm, you can rest easy, knowing he is running a tight ship, with zero defects. He goes the extra mile, sharing his knowledge and insight, to help others, suppliers, colleagues, and customers alike, improve their quality systems.
He is an excellent writer, not only of standard operating procedures but technical articles. As a testament to his writing skills, I offer an example; a chapter in the book, "Handbook of Halal Food Production", titled Globalization of Halal Certification: From an Industrial Perspective. What a great job he did: not just because I was one of the editors of that book, but because he really put the subject matter in proper perspective.
I hope he will keep sharing his wealth of knowledge with us colleagues in the food industry, be it his writing skills or offering advice to junior colleagues when SOP does not operate as expected.
Dr. Muhammad M. Chaudry
President of IFANCA (Islamic Food and Nutrition Council of America)
In the field of Halal certification, few people are fortunate enough to have client represented by a person such as Mr. J. Knudsen, who works as a global Halal/Kosher for Novozymes.
We know Mr. Knudsen since we started the certification of Novozymes many years ago. We were from the beginning constantly impressed by his exceptional abilities to grasp Halal requirements, which stem primarily from religious sources, a thing which is even for Muslims difficult.
His knowledge in a wide range of different domains combined with his technical and managerial skills in addition to his personal and communication skills enabled him to significantly contribute to flourishing business Novozymes has with Halal products.
He meticulously prepared, planned, organized and attended Halal certification and re-certification audits and ensured continuously the certification of Novozymes production sites.
He implemented the Halal assurance system, with all its demanding requirements that profoundly interfere in the organization structure and processes of a producing business.
The Halal certification in Novozymes, will remain associated with his name. His seminal contributions and the knowledge his disseminated within Novozymes were of utmost importance, and without which many business successes would have been impossible to achieve. He was the embodiment of Halal at Novozymes in the last 20 years, with great personal commitment, professionalism and spirit.
It is truly a privilege and an honor to be considered as business partner of Mr. Knudsen and we wholeheartedly recommend him.
Dr. Rachid Fetouaki
Technical Director at HQC (Halal Quality Control)
'"The Secret Ingredient", Harper's Magazine, January 2005